About Anna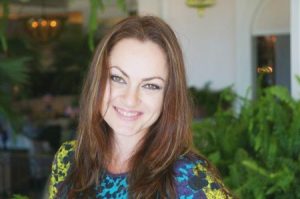 Anna Mazisyuk is our creative owner and founder with over 20 years of accounting and management experience.
According to Anna, "Accounting is a window into the health of your business. It shouldn't be a place of confusion and frustration. The time that you spend on accounting should be limited to analyzing complete and understandable data."
Anna's career has paralleled the evolution of QuickBooks from Desktop and Online to Enterprise. She has been using QuickBooks since 1996 and is a certified QuickBooks Pro Advisor. Additionally, Anna has certifications from many QuickBooks integrating applications, such as Hubdoc, TSheets and Float, to provide clients with a more robust QuickBooks experience.
A controller by nature, Anna jumps on every opportunity to organize and streamline operations. She is a planner, problem solver and anxiety-buster always learning, evolving and seeking process-improvements.
Prior to founding One Source Services, Anna was the private CFO to a successful entrepreneur for 15 years. She has a background in retail and wholesale distribution and e-commerce, credit card processing, and fraud detection and prevention.
Anna holds a degree in Finance with an emphasis in Accounting and Marketing, with honors.
The professionals at Sherman Oaks Accounting & Bookkeeping powered by One Source Services, Inc. assist with providing peace of mind through trustworthy, high-quality service. They work behind-the-scenes to ensure that finances are straightforward and easy to understand while clients enjoy the benefit of having a designated professional bookkeeper or accountant as their main point of contact.
Anna explained, "My motivation comes from seeing the relief and success of my clients as they transition from a land of shoebox receipts and catching-up to a place of clarity, comprehension, and peace of mind."
© 2019 Copyright. Shermanoaksaccounting.com All Rights Reserved