Intuit, the company that owns QuickBooks, conducted a survey that showed two-thirds of small business owners wished they were more knowledgeable about their business finances.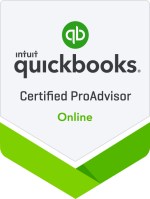 Thankfully, there's a simple solution for entrepreneurs who want a better understanding of their financial matters: they can hire a certified QuickBooks Pro Advisor like Sherman Oaks Accounting & Bookkeeping powered by One Source Services Inc., an expert who can offer QuickBooks Training and Support to ensure they are following bookkeeping best practices.
Budding entrepreneurs are experts in the products or services they offer, but when it comes to starting a business they often don't know what they do not know. They must become a jack-of-all-trades and switch from managing employees to bookkeeping to marketing, back and forth, all day long. Keeping track of it all can be a huge challenge for people who are new to the business world.
Financial literacy is essential to a business' long-term success. It is crucial to know more than how to read financial statements; a business owner must know what the data means and how to use it to make smart decisions about their business' future.
QuickBooks Online simplifies finances. Having the best QuickBooks Online Training and Support will make sure that a business is using the popular software to its full potential. QuickBooks Online Training and Support from a certified QuickBooks Online Pro Advisor, like the staff bookkeepers and accountants at Sherman Oaks Accounting and Bookkeeping, can make all the difference.
Here is a Sherman Oaks Accounting & Bookkeeping powered by One Source Services, Inc. client profile that illustrates how high-quality QuickBooks Online Training and Support can benefit a business:
An established restaurateur owned a niche restaurant near Los Angeles that     was receiving a lot of positive attention and reviews.
He'd been using QuickBooks Online since he started his restaurant, but as business grew he became concerned that he wasn't using the QuickBooks software to its full potential.
He was struggling to stay on top of his growing vendor list and supply costs. Plus, his procedures for tracking accounts payable and staying on top of receipts were becoming complex and overwhelming.
He felt he would quickly be in over his head if he didn't act soon.
As a responsible business owner, he wanted to streamline his workflow and make decisions based on hard numbers.
So he hired certified QuickBooks Pro Advisor Anna Mazisyuk, the owner of Sherman Oaks Accounting & Bookkeeping powered by One Source Services Inc., for QuickBooks Online Training and Support.
Anna leverages her knowledge of QuickBooks Online to educate her clients on the most efficient ways to manage day-to-day processes.
After Anna stepped in, the restaurateur finally felt like he was making the most of his operation.
Regardless of the type of business, few entrepreneurs have the time to learn QuickBooks inside and out. Hiring a professional who can customize the program to their specific business needs and provide QuickBooks Online Training and Support will maximize the potential of a business' operations.
Now the restaurant owner promotes the value of Anna's QuickBooks Online Training and Support to other business owners; he feels that working with an expert was well worth the cost.
"Accounting shouldn't be a place of confusion and frustration. The time that you spend on accounting should be limited to analyzing complete and understandable data," Anna said, "Once clients figure out what they need to do, they sometimes graduate on to manage more financial matters themselves. Others check-in with me regularly for continued QuickBooks Online Training and Support. It has resulted in quite a few returning clients for me."
In Anna's experience, most of her clients excel and are passionate about the products and services at the core of their businesses. Without a business background, though, they sometimes flounder on things like processing orders, managing payroll, and other bookkeeping  procedures.
Anna's motivation comes from seeing the relief and success of her clients as they transition from a land of shoebox receipts and catching-up to a place of clarity and understanding. She said, "Getting the right QuickBooks Support and Training helps a business owner see where they are. Without that, it'd be hard for them to get where they want to go."