Americans love to eat out!
As restaurants grow, owners look for ways to streamline their complex operations.
The right restaurant POS system can make a huge difference.
A restaurateur should select a POS system that integrates with their existing management system and workflows:
CASH MANAGEMENT. It should accept payments from multiple outlets including mobile, online, and at-the-counter.
EMV COMPLIANCE. If your restaurant doesn't accept EMV (chip-enabled) credit cards, then you're assuming a much higher merchant fraud liability than necessary.
TABLE MANAGEMENT. Tablets and mobile devices increase server efficiency. It's easier than ever to split-bills, track table status with color-coded timers, and manage wait-lists.
RECEIPTS. Build your mailing list by sending receipts to customers via e-mail or text.
INVENTORY MANAGEMENT. Stay on top of stock levels with automation control and quick manual entry.
REPORTING/ANALYTICS. Process data into actionable information on key performance indicators like sales, labor and food costs, traffic, supplies and stock levels, and kitchen processes.
ORDER MANAGEMENT. Allow online, mobile, and off-counter kiosk ordering.
MARKETING. Foster more loyal clients, promote deals and specials, create online communities, manage gift cards, loyalty programs, and other discounts.
HARDWARE. Some POS systems offer bundles that include mobile devices, countertop setup, customer display systems, self-service kiosks, and digital menu boards.
PLANNING. Simplify scheduling rotating shifts or planning buffets, if needed.
The variety of POS system functions and features has created a very crowded POS marketplace. Picking the best one is not easy!
To help simplify the selection process, Sherman Oaks Accounting & Bookkeeping powered by One Source Services, Inc. made a list of 6 top restaurant POS management systems: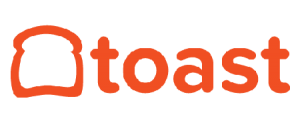 TOAST POS. One of the few Android POS systems out there. Android systems are especially well suited for restaurants because of their flexibility and affordability. Suited for quick-service and full-service restaurants, Toast can be configured for nightclubs, bars, pizzerias, and chain restaurants. Sign up for a free Toast demo here.

TOUCHBISTRO. This popular iPad-based POS system serves all-sizes of quick-service and full-service restaurants. It caters to cafes, nightclubs, restaurants, food trucks, fast casual, and bakeries. Staff can efficiently serve customers tableside by showcasing the menu, taking orders, checking-out, and processing payments. Sign up for a TouchBistro free trial here.

SQUARE POS. This Android, iOS, Windows, and Mac supported POS system manages payments, sends digital receipts, and has inventory status update reports. Its easy-to-use interface can be accessed through multiple devices. They offer a free Square Chip Card Reader and charge flat fees for processing: 2.75% transaction fee for in-person swipes, taps, or dips and then 3.5% plus 15 cents for transactions that are manually keyed-in. Phone and online transactions are priced higher because of the increased fraud risk. Square POS also has printable sales reports, receipt printer support, digital receipts via SMS or e-mail, barcode scanner support, tipping by percentage or custom amounts, customer signature capture, full and partial refunds, and more. Additionally, they sell Square Stand, an iPad contactless chip stand that accepts contactless payments, chip cards, magstripes, and NFC. Updates can be done over-the-air so it stays current with the newest versions of Apple Pay or Google Pay. Sign up for a Square POS free trial here.

LIGHTSPEED RESTAURANT. A reliable, cloud-based POS system that manages inventory, monitors performance for trends and opportunities and serves customers with accuracy and timeliness. Lightspeed Restaurant simplifies menu creation by allowing users to upload their own images, customize and organize products to fit their individual needs. The system is easy to use. Data is gathered and organized in a central hub that can be accessed anytime from any device. It also comes with order and payment management features, 24/7 support, and access to training materials. Visit their website to learn more.

REVEL SYSTEMS POS. This system is for quick-service, full-service, and retail for both front-end and back-office. It is scalable, so you to use just the tools you need. It's really a full restaurant management system integrated with finance and accounting tools. It includes cash management, delivery management, and table management, has an offline mode to keep your POS running in the event of an Internet outage, and allows servers to take orders and process payments away from the counter. There's a Customer Display System that can showcase promotions and menu items in multiple places within the restaurant. It can monitor multiple deliveries at once and provide field status updates and delivery time estimates. See a live demo here.

CLOVER. Bundled with hardware, it includes options for EMV/NFC swipes, portable POS, countertop setup, and a smartphone-ready, contactless payment device. They offer Clover Flex, a portable device that accepts transactions anywhere: tableside, at the counter, or in the aisle. There are numerous bundles that meet every need: Clover Flex, Clover Mobile, Clover Mini, Clover Go, and Clover Station. Clover includes tools for real-time reporting, staff management, accounting, inventory management, and loyalty programs. All bundles allow you to edit menus, monitor staff performance and activities, and oversee inventory. Sign up for a merchant demo account here.
Looking for a new POS system can be complicated in any industry.
Be informed before you commit!
Will there be new bank charges if you sign up for the POS system you're considering?
Will your financial institution even work with the system you're looking at? Not all banks are compatible with all POS systems.
Imagine committing to a new POS system and then finding out afterward that your bank won't sync with it!
Or imagine being surprised by unexpected new charges on your bank statement that eat into profits.
Thoroughly research the POS provider you're considering and make sure you know how your bank will (or won't) work with them, and vice versa.
Sherman Oaks Accounting & Bookkeeping powered by One Source Services, Inc. is here for you. We've helped many restaurant owners select and successfully implement restaurant POS systems and we can help you.
---