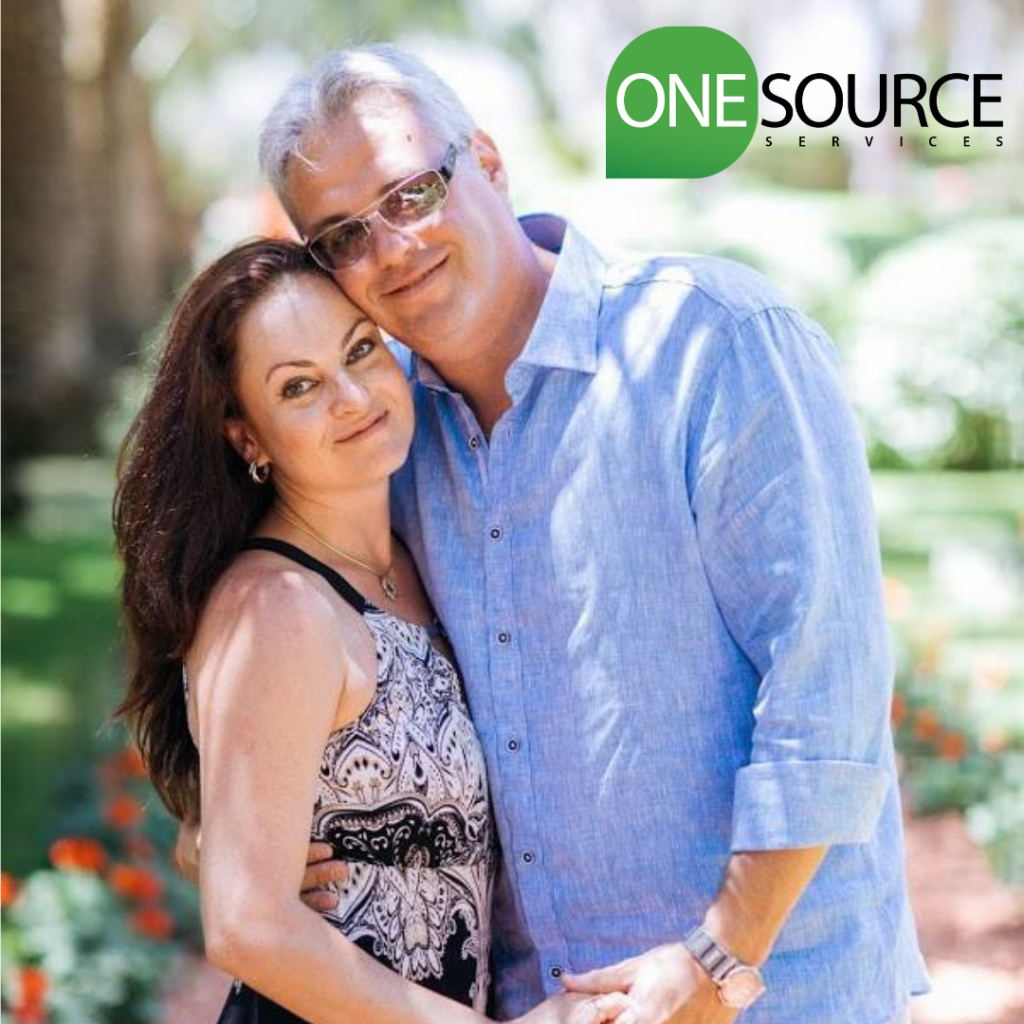 Every quarter, One Source Services, Inc. spotlights a vital employee who adds huge value to our practice.
Our first quarter 2019 employee spotlight shines on our CEO and founder, Anna Mazisyuk!
When Anna was 17 years old, she accompanied her father to a computer repair shop in Agoura Hills to troubleshoot some errors with his personal computer.
As luck would have it, the shop's receptionist had quit that day. Anna was introduced to the owner and offered the position! She'd had some work experience in retail at House of Fabrics, but none as a receptionist. Anna accepted the position, eager to learn something new and help the computer repair company.
Anna had her first QuickBooks experience at the repair shop. She began playing around with the accounting program after it was installed on her work computer and was surprised by how much she enjoyed the work and how accounting seemed to come naturally to her. She especially enjoyed implementing systems and consistently following-through on them.
Before long, Anna had customized the repair shop's invoice templates and brought all accounts receivables and payables into their QuickBooks file. She was reconciling bank accounts and even assisting with payroll.
Fast forward past two more years of exploring and learning financial statements and projections when Anna became excited by business and hooked on accounting!
Her next job offer came while attending a family function. An entrepreneur overheard her discussing a Sales Tax audit she was assisting with, and offered her a job as the CFO of his laptop distribution company.  He later told her that he'd been moved by the level of passion she'd expressed for her job.
Anna accepted the CFO position and grew with the company for the next 14 years. She gained experience, overcame challenges, created departments, oversaw staff, and facilitated growth.
But, Anna knew she could help so many more individuals and businesses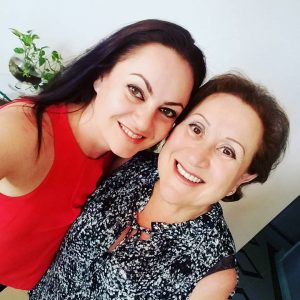 navigate the accounting responsibilities necessary to sustain growth and profitability.
Following four glorious maternity leaves and a Finance degree emphasizing Accounting and Marketing (with honors), One Source Services was born in January 2015.
The CEO of the laptop distribution company was their first client and is still a loyal One Source Services customer.
When asked to describe her basic job duties as CEO of One Source Services, Inc., Anna said, "I am a CFO and a project manager for my clients. I am responsible for ensuring that my clients' businesses are well-represented through their financial statements. I train and oversee staff to ensure that we meet a consistent level of quality and reliability in our financial reporting and workflows. I setup and run accounting and finance departments for my clients."
The most interesting part of her job, though, is meeting with clients and helping them overcome their frustrations and visible anxiety. "I often feel that my sessions with clients are more than financial discovery conferences," she said, "Many clients have told me that they were so relieved after meeting with me. It feels so good!"
When asked about the challenges of her job, Anna explained, "I am enthusiastic about the projects that I take on, and I sometimes bite off more than I can chew. I want to help everyone! Because of this, I feel overwhelmed at times."
People who know Anna have seen that she has many talents aside from business management and accounting. She crochets, paints, does paper crafts, beading, jewelry making, and more. And she does it all extremely well! She said, "I really enjoy hoarding arts and crafts supplies. I collect and display beads to yarn and threads, crochet hooks, knitting needles, buttons, fabric, odd collections of soda can tabs, paints, canvases, stickers, fancy paper, and more."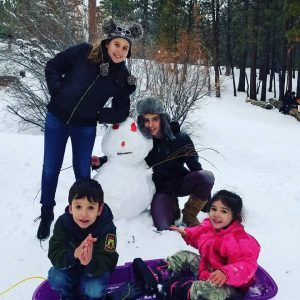 Anna also enjoys gardening, fermenting, cooking, and yoga. She makes a mean kombucha! "I am not sure how I became interested in my hobbies," Anna reflected, "I will have to explore this further."  But we all know that when something piques Anna's interest or curiosity, she hits it full steam ahead.
Five years from now, Anna hopes to be continuing on her path with One Source Services, Inc. "I am quite grateful for the journey and the people I have met in the process."
Anna is also looking forward to seeing her son, the first of four children, graduate from college in about 5 years.
We asked Anna about what her dream job would be and she replied, "I am exactly where I need to be right now. My father told me that accounting was a good profession, that businesses and people will always need a good accountant. My mother was a payroll manager and also managed several large companies. It was in my blood and came naturally to me. It still comes naturally to me."
Anna lives with her husband, two daughters, two sons, their kitty Gus, and dogs Vinny and Peanut. She loves Honshu Sushi in Chatsworth, wouldn't turn down an Old Fashioned, has seen every episode of I Love Lucy, and met actor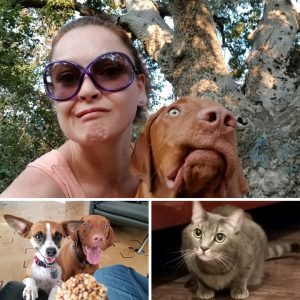 Pauly Shore.
When asked if she were to start her own business what it would be, she said, "One Source Services, Inc., duh!  But the ultimate goal would be to move the business to a nice one-story ranch. The house would be setup as a business and would include a fully equipped art studio along with a vegetable garden and a yoga studio where our goats would accompany us for meditation and stretching. We would definitely foster animals at this location."
Anna is adored by her staff and clients.  Her compassion, desire to improve quality of life for everyone, and passion about business is contagious!  Her empathy, optimism, attitude of gratitude, sharp wit, and quirky sense of humor foster a very productive and enjoyable work environment.
Anna closed her Employee Spotlight with this joke: Why did the monkey fall out of the tree?  Because it was dead!
We love you, Anna.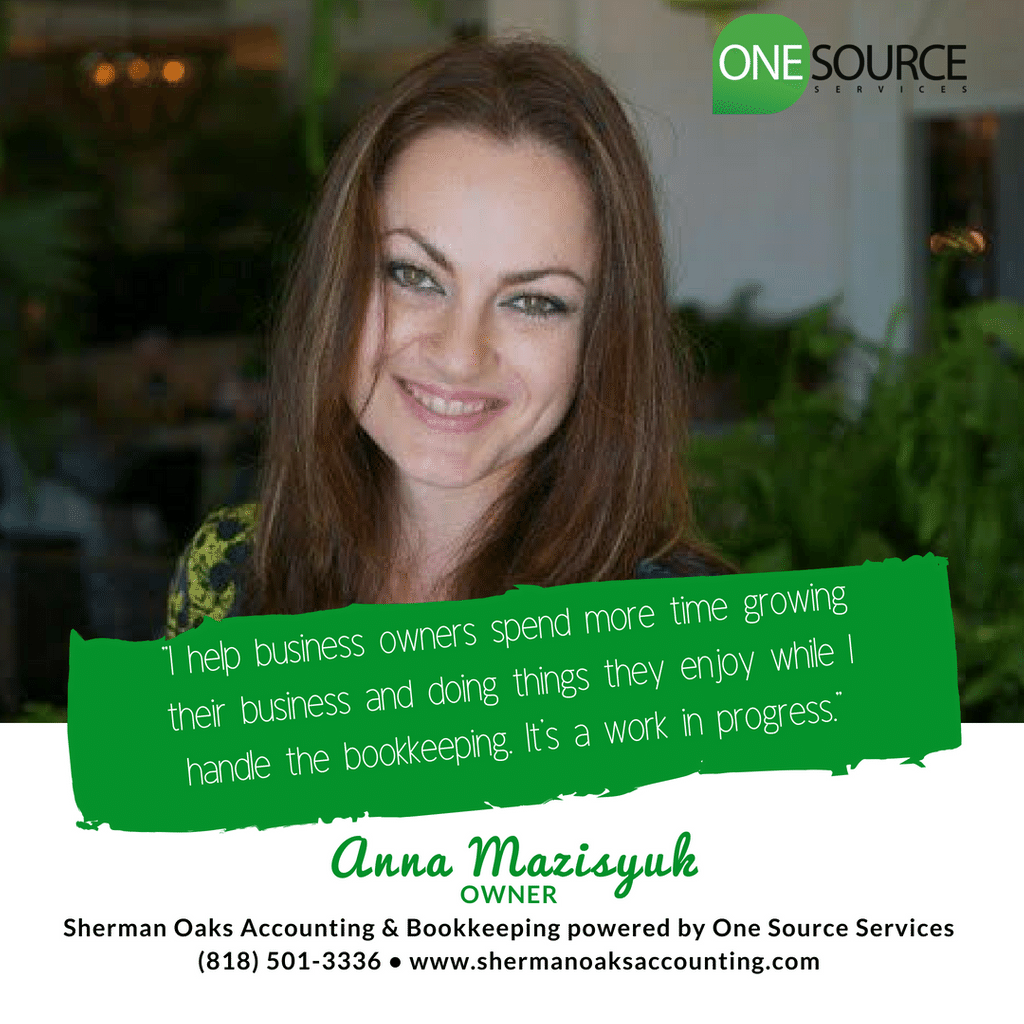 ---