Sherman Oaks Accounting & Bookkeeping powered by One Source Services, Inc. spotlights our clients' successes as told by our clients in their own words.
This edition of our client Spotlight features Chef Hak, Inc., owned and founded by CEO Chef Sharone Hakman.

Hak's is a global brand that makes high-quality barbecue sauces, cooking sauces, and salad dressings in bold flavors with clean ingredients.
Their organic products are sold in over 12,000 retail stores around the U.S. including Kroger, Target, Walmart, Costco, Whole Foods, and many others.
Click here to see a complete list of Hak's sauces and dressing flavors.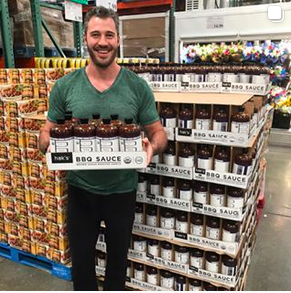 Hak's unique flavor profiles, incomparable quality, and wide application of products set them apart from their competition. You can click here to view a selection of recipes developed by Chef Sharone specifically for his Hak's products.
Hak's opened in 2012, when soon-to-be-chef Sharone decided to quit his job as a financial advisor to pursue his culinary passion.
Chef Sharone said he wanted to, "Make delicious foods with integrity and quality at heart."
Since then, Hak's has successfully elevated and redefined BBQ.
It started with his signature Chipotle Bourbon BBQ sauce, which Gordon Ramsay called the best he'd ever had.

Chef Sharone received praise from some of TV's toughest chefs and critics for his barbecue sauce-smothered steak, served to 500 Camp Pendleton Marines on FOX Network's Master Chef, and then for his gourmet BBQ burgers served at the truck stop challenge.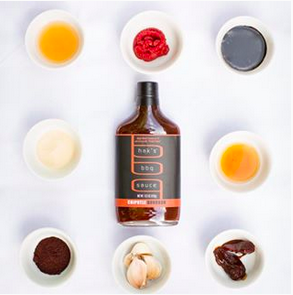 Chef Sharone's wife, Monica, has played a big part in the business since it's inception. She said, "Overall, our company goal is to provide clean, delicious food for our customers in a convenient way. We never compromise taste or quality. Our foundation is strongly built on integrity and Sharone is an innovative passionate leader who creates a sense of unity and family for the Hak's team. Together, we know that every day we are creating amazing, healthy, tasty food options for people who care about what and how they eat!"
One Source Services acts as Chef Hak's accounting department, and Sharone said that we've contributed to his business by, "Truly being partners and invested in our success." The One Source Services team has enjoyed watching Hak's grow as they dedicated themselves to their mission of providing high quality, clean ingredient sauces and foods to the world.
Sharone said that transparency and understanding were the most important things he learned about running his business, and that he wished he'd listened to his intuition more often during the early stages; knowledge was his big challenge as a fledgling businessman. His advice to new entrepreneurs is to, "Stay open, stay humble, and dig deep."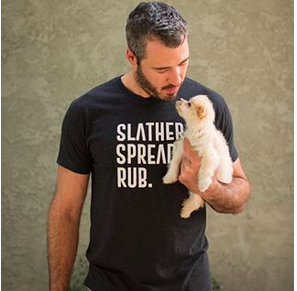 A culinary showman, Chef Sharone has made appearances on numerous TV shows including Home & Family, Kids Sweets Showdown, Kocktails with Khloe, and Chopped Junior.
When you meet him, it's not hard to see Sharone's huge appetite for adventure, his love for his family, and his passion for food. He leads an active lifestyle surrounded by his wife and two adorable sons, and usually has a big smile on his face.

You can read more and order Haks products at haks.com.
Connect with Haks on social media:
@eathaks on Instagram
Hak's on Facebook.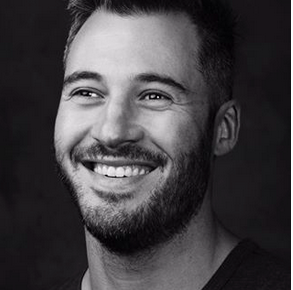 ---