Sherman Oaks Accounting & Bookkeeping powered by One Source Services, Inc. spotlights our clients' successes as told by our clients in their own words.
This edition of our Client Spotlight features TLC for Smiles, owned by Dr. Janet Schrodi DMD, MPH.

Dr. Schrodi and her talented team at TLC for Smiles provide orthodontic services for people of all ages and dentistry for children.
Their tender loving care combined with the latest technologies deliver the best in pediatric dentistry and orthodontics for adults, teens, and kids.
Their mission is for people to maintain healthy, beautiful smiles throughout their lives.
Dr. Schrodi started out working as a dentist in other people's dental offices from 2003 to 2008.
But, she wasn't content.
No matter how hard she was working, she often didn't see a commensurate return on her efforts and felt that working for others was not building equity for the future.
Besides, management often interfered with her ability to provide the best level of care to her patients.
So Dr. Schrodi opened her own dental office, TLC for Smiles, on May 1, 2008, and it's still going strong more than 10 years later.

Dr. Schrodi said that her biggest challenge when TLC for Smiles was new was that the orthodontic business she purchased was already struggling before she bought it.
She said, "Right after the transition, the US economy was hit with the recession in 2008. Many people perceived orthodontics and dentistry as discretionary and people did not want to spend money on those services at that time. We decided to build our business on the best possible integrity: do the right thing for our customers, give excellent customer service and value for their money.  We believed if we put integrity first, then the dollars would follow. Our business has grown every year!"
When asked about the most important thing she learned for running a business, Dr. Schrodi said, "In order to make a business grow, cash flow is very important. We are frugal in our personal lives and often invest in our business before saving assets for ourselves. This has always enabled us to have the cash necessary to invest in the business as needed. For example, we've been able to purchase equipment as needed, hire consultants, and advertise in novel ways. We've been able to expand our team of employees from 2 employees to now having about 25 employees. When the business grows well, it becomes easier to save dollars for personal assets."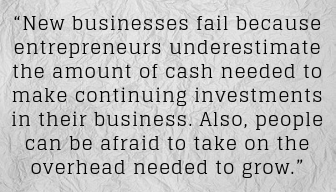 As a tangible example, Dr. Schrodi told us about one year when they hired consultants who specialized in orthodontics. The investment required an expenditure of $35,000 over 1 year.
That year, they had a $335,000 increase in revenue from orthodontics, nearly a 10x return on investment!
We agree with Dr. Schrodi that, "There is no better investment than investing in the growth of your own business."
As a business owner, Dr. Schrodi wishes she'd been more prepared for the business side of dentistry. Unfortunately, dental school does not teach students the business of dentistry.
Dr. Schrodi learned that the key to being successful in dentistry was to structure things so the business could acquire new patients while holding onto the patients they already had.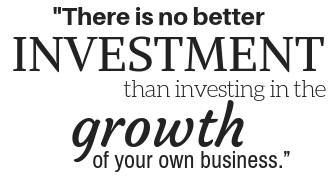 When asked about how Sherman Oaks Accounting & Bookkeeping powered by One Source Services, Inc. has contributed to TLC for Smiles, Dr. Schrodi said, "One Source Services has been the best accounting and bookkeeping service we have ever had. Our QuickBooks files are maintained accurately and timely which is essential for all kinds of business planning. Additionally, One Source Services helps me track various projects and helps me to move forward in my projects."
Dr. Schrodi offers this advice for new entrepreneurs: "New businesses fail because entrepreneurs underestimate the amount of cash needed to make continuing investments in their business.  Also, people can be afraid to take on the overhead needed to grow. For example, we have always staffed our team for expansion, which means my staff expenses are higher than typical for my industry. However, without that extra capacity, it would have been impossible to accept new patient inflow as well."
TLC for Smiles operates a state-of-the-art facility at 17411 Chatsworth St., Suite 100 in Granada Hills, CA 91344.
Visit www.TLCforSmiles.com and see how Dr. Schrodi and her team dedicate themselves to changing lives for the better, from daily patient care to serving their community and helping people abroad.
TLC for Smiles says they want to be the best part of your day and that they love to make their patients smile. Call their office at 818-360-2131 and give them a chance to make you smile, too!