Sherman Oaks Accounting & Bookkeeping powered by One Source Services, Inc. spotlights our clients' successes as told by our clients in their own words.
This edition of our client Spotlight features gastro pub Truman House Tavern, opened May 4, 2018 in downtown San Fernando, California.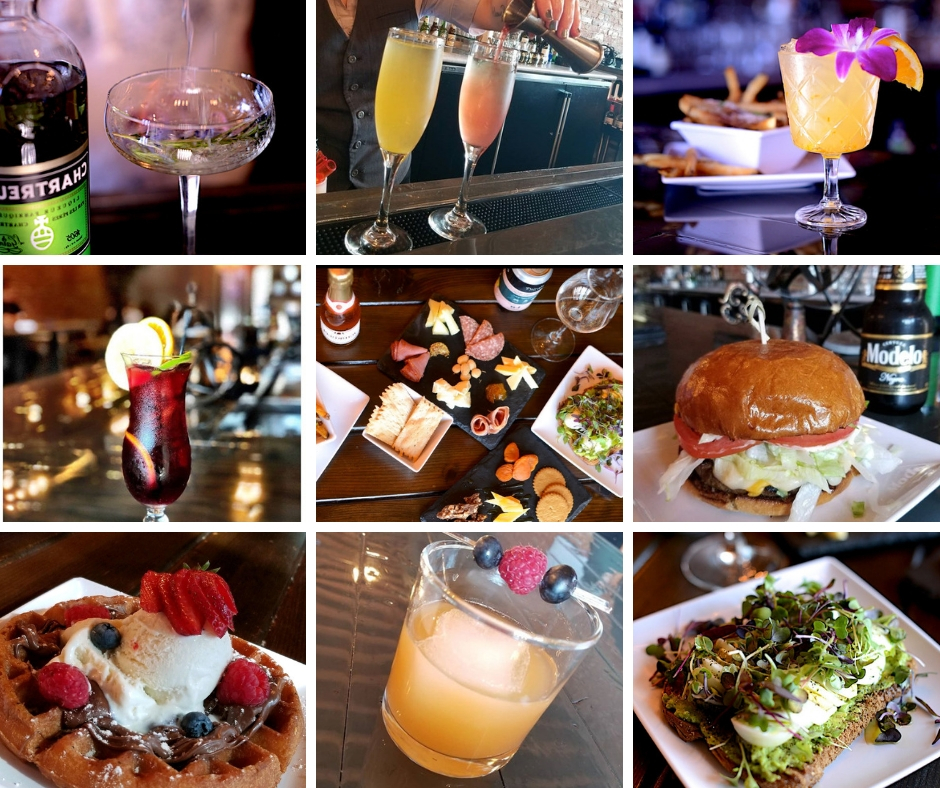 Owners Miguel and Joeleen Medina are food and cocktail loving, beer drinking chefs who serve scratch-made local seasonal fare, creative cocktails, craft beers on tap, select California wines, and extensive spirits to adults 21 and over in the east San Fernando Valley.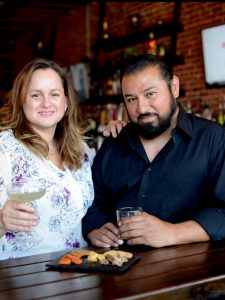 Joeleen was classically trained in savory cuisine from Le Cordon Bleu in Pasadena, Ca. and developed a love for working with fresh and seasonal ingredients.
Miguel started his culinary career 29 years ago and assisted in opening several chain food kitchens.
Joeleen eventually became a baker and together they opened A Sweet Design bakery in Granada Hills. It was a huge success. Joeleen's unique hand-piped designs and delicious cakes, along with Miguel's elaborately detailed 3D designs, were soon in high-demand.
A Sweet Design won the Small Business of the Year award from the United Chambers of Commerce, was recognized by The Knot's Best of Weddings 7 years in a row and inducted into their Hall of Fame, was featured on TLC's Fabulous Cakes, The Food Network's Cupcake Wars, and were voted #1 for Best Wedding Cakes in LA by LA Hotlist.
In 2017, Joeleen & Miguel sold A Sweet Design in Granada Hills to a former employee and opened Truman House Tavern in 2018, the first gastropub in the historical city of San Fernando, serving only adults 21+.
Joeleen and Miguel felt the area was yearning for a burst of nightlife and wanted to help propel that.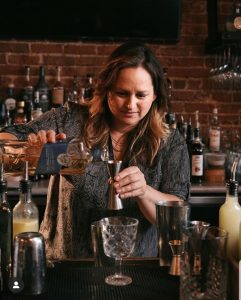 Located between iconic streets San Fernando Road and Truman Street, Truman House Tavern fits in perfectly with the trendy downtown area.
Joeleen said, "Every day is different when it comes to running the tavern; that's the exciting part! I love the feeling of the kitchen coming alive, the hustle and bustle of a lunch rush, and happy clients socializing or working on projects. The restaurant industry has been a huge part of both Miguel and my family for a very long time. We love it. From a perfectly executed dish to the smiling sip of a cocktail, it's all about the experience we create for our clients."
During a VoyageLA interview they said, "This has been the bumpiest road imaginable. It's a huge learning lesson that I think we have come out of stronger and more committed than ever. We believe in each other first and everything else ju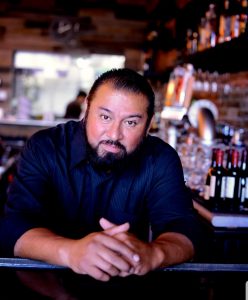 st falls into place. We are grateful for the staff that helped teach us along the way and for the community that has embraced and supported us. Every single day is an opportunity to do our best." You can read the entire interview here.
The initial move was a huge challenge for Joeleen & Miguel.
The location had to be completely gutted down to the original 1950's brickwork.
Original wood beams were exposed as ceiling pieces were torn out.
Plumbing and electrical were laid out and fresh cement was poured for the kitchen. "It was a big mess for a long time."
The perfect layout was designed to utilize every inch of the Truman House Tavern's 2,500 square feet space.
Enter Truman House Tavern now and you'll see exactly why it's becoming a local favorite.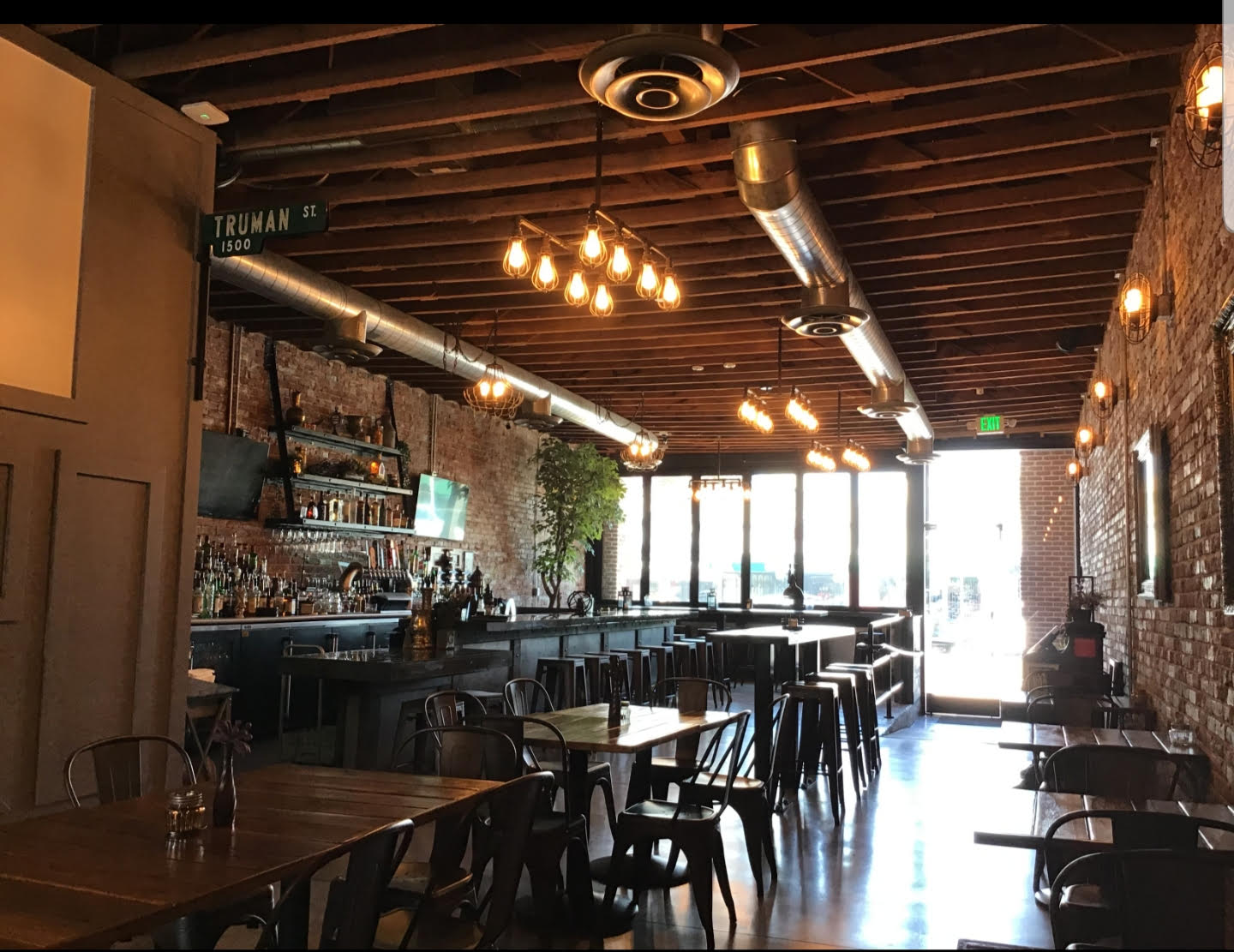 Truman House Tavern's creative bar team serves local beers, wines, and cocktails on a massive solid wood bar designed and built by Miguel. Many of the pieces on display in the tavern, as well as the engraved wood tile, were designed and created by Miguel, too.
Their advice to new entrepreneurs? "Reach out to local organizations such as Downtown Associations, Chamber of Commerce, ICON, other similar business owners, and even the vendors you will be purchasing from during your planning phase. They can be a wealth of knowledge for your research on the business."
Truman House Tavern hired Sherman Oaks Accounting & Bookkeeping powered by One Source Services, Inc. in Spring 2018. "One Source Services, Inc. has contributed to our business by structuring our financials and assuming the financial workload."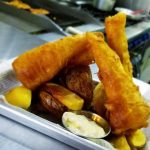 Well known for their fish 'n' chips plate as well as burgers, Joeleen & Miguel see repeat clients ordering their favorite dishes as a testament to Truman House Tavern's commitment to quality.
Other must-have items are the flight of craft mimosas during weekend brunch and the Whiskey Wednesday Specials; the best around.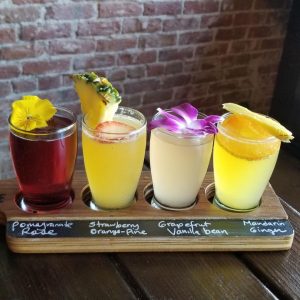 "We hope that the quality and pride really shines through in everything we make," they said, "This is the local bar. We see that, and we are proud of that."
Miguel and Joeleen hope that people see Truman House Tavern as a place of refuge, excitement, and good times. "This isn't just ours," they said, "THT belongs to our community. This is your place."
Visit Truman House Tavern (adults 21+ only) at 911 San Fernando Rd, San Fernando, CA 91340. There's free parking! 
www.trumanhousetavern.com
Instagram: www.instagram.com/trumanhousetavern
Facebook: www.facebook.com/trumanhousetavern
UNTAPPD: untappd.com/w/truman-house-tavern/393744
Twitter: twitter.com/search?q=tavernhouse